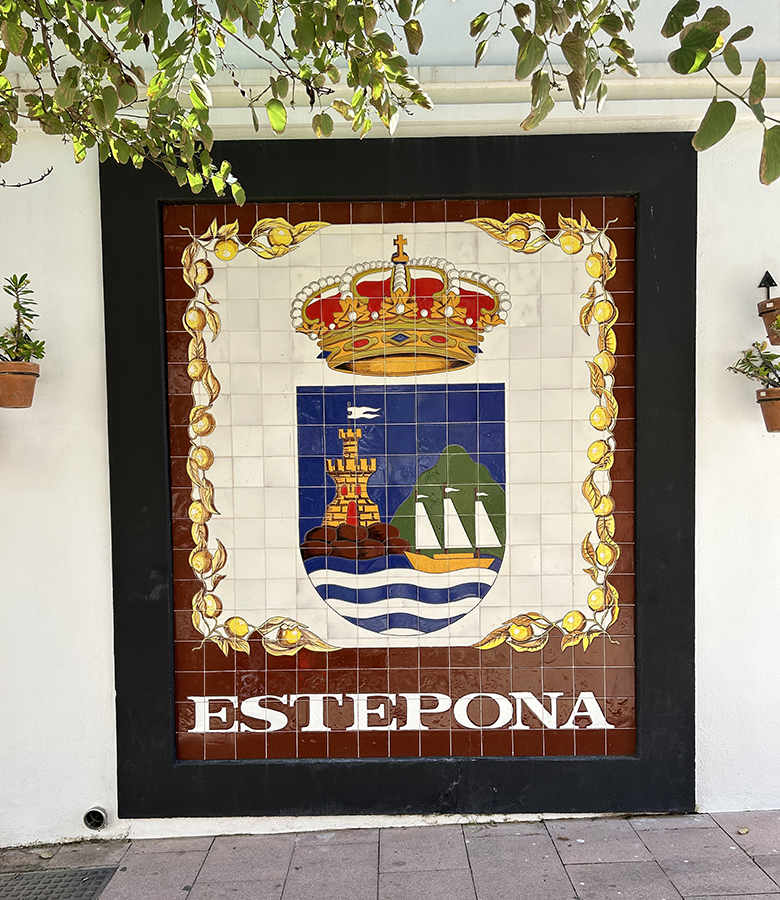 Estepona has an average of 325 days of sunshine a year, thanks to its environment surrounded by sea and mountains.
It has two beaches with blue flag ES, a modern sports marina with plenty of tapas bars and restaurants. Dining options emphasise locally caught seafood and range from local Spanish cuisine to other Mediterranean cuisines including Italian and French.
Many restaurants have terraces that allow guests to dine al fresco in the late evening.
The beautiful old town centre conforms to the classic image of Andalusia, with its restored streets of whitewashed houses overflowing with pots of colourful flowers.
Notable buildings include the Clock Tower, the 18th-century Los Remedios church and the former castle of San Luis. Also worth a visit are the megalithic necropolis of Corominas, the original bullring, Plaza de las Flores, Casa del Aljibe (home of the Archaeological Museum) and the Botanical Garden and Orchid House.
It is also a holiday resort, offering all the latest modern amenities, golf clubs, sport and recreation areas.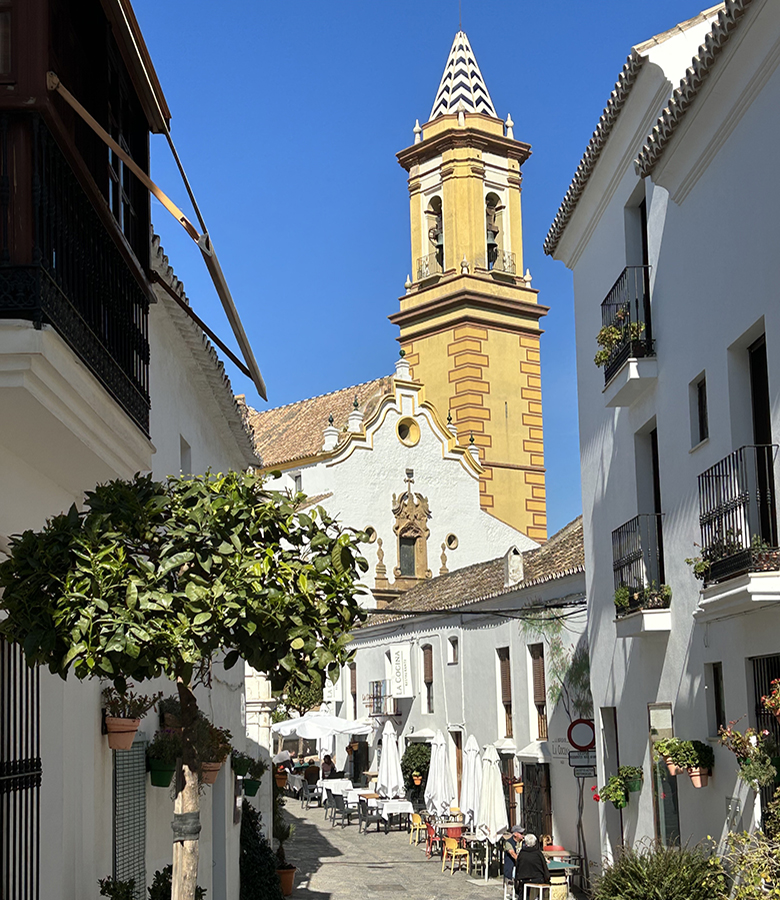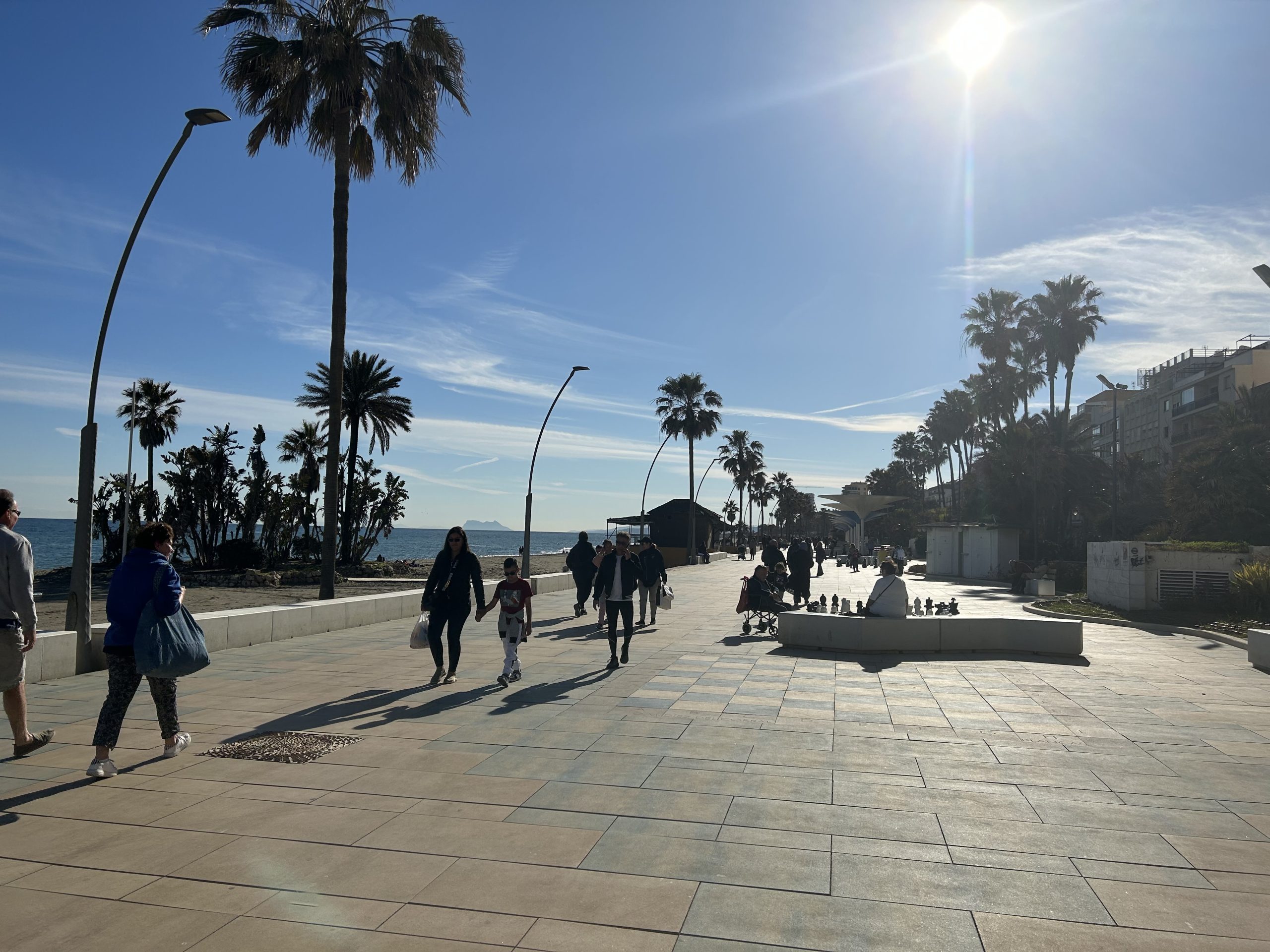 Highlights include the areas along the coastal promenade and also the harbour, which every Sunday is the venue for a street market with traditional products, arts and crafts and, of course, local food.
Right in the centre is the long beach with the La Rada promenade, which is ideal not only for swimming.
Nature lovers will also enjoy a trip to the Sierra Bermeja Natural Park, where they can climb the Pico de los Reales (1 449 metres) overlooking the west coast of the Costa del Sol, the Rock of Gibraltar and the north coast of Africa.
In Estepona you will find countless excellent restaurants, tapas bars serving delicious food and drinks, whether overlooking the sea or nestled in Estepona's beautiful streets. Our tips for excellent food and drink can be found below.